Poultry Panic - STEAM Key - Region Free / ROW / GLOBAL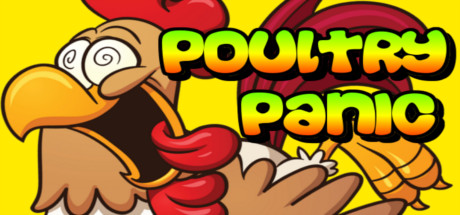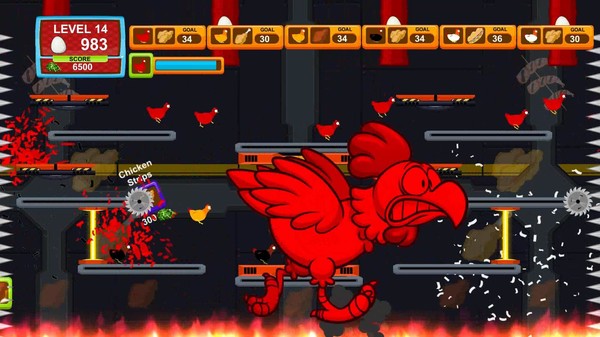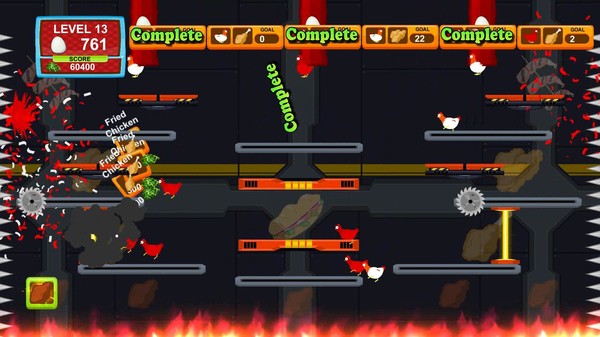 МОМЕНТАЛЬНО ПОСЛЕ ОПЛАТЫ ВЫ ПОЛУЧАЕТЕ Ключ ДЛЯ АКТИВАЦИИ
Poultry Panic в STEAM!

БЕЗ РЕГИОНАЛЬНЫХ ОГРАНИЧЕНИЙ (Rest Of World (ROW) - Region Free / World Wide Steam Key)!

Об игре: Who doesn´t like chicken? Fry it or bake it, nuggets or strips its all in your hands! Control dozens of chickens at the same time and decide their fate, as you meet the factory production goals. Different breeds and different types of end products make for challenging level combinations. Dive chickens into the fire pit to make chicken nuggets, into lasers to make fried chicken, and more fun filled ways to turn chickens into tasty meals. Grab tons of power ups to help guide your factory to success and provide the tasty chicken meals we all love to eat! Use your cash to purchase power ups and perform instant combos to complete levels in a pinch. Try out Poultry Panic today and cook up some chicken in this 2D action game!
Features: Endless Levels - Fun For Hours; Progress High Score Tracking; Power Ups; Instant Power Ups For Combos; Poultry Power Up Shop; Wide Variety Of Challenges To Complete.


После покупки необходимо:

1. Скачать и установить Steam http://steampowered.com/about (если еще не установлен);
2. Зарегистрировать новый аккаунт в Steam или зайти в существующий;
3. В верхнем меню окошка Steam откройте пункт "Игры" и выберите там «Активировать через Steam».
4. Введите ключ активации, нажмите "далее" - игра активирована.
5. После активации ключа игра отобразится в списке "Библиотека Игр", отсюда вы сможете ее скачать/установить, а затем начать играть.
---



Цена: 249 руб.

Купить или узнать подробнее